Shop for Right to Read Week books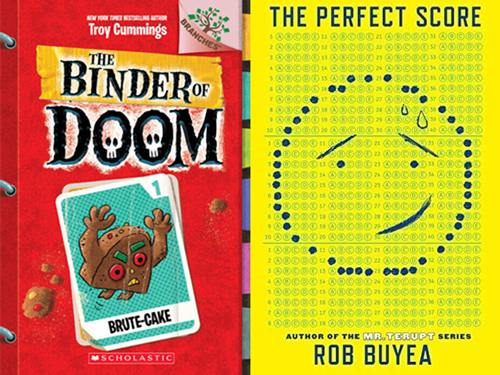 Right to Read Week is returning to Hudson schools March 20-24, 2023. Books by visiting authors Troy Cummings and Rob Buyea are available now in the PTO Store.
Troy Cummings will be visiting Grades 1-3.
The Binder of Doom – Brute Cake (Cost: $4.75)
Alexander Bopp is the leader of the Super-Secret Monster Patrol (SSMP), a club whose members are sworn to protect the town from monsters. There haven't been monsters to fight for months. … But then Alexander finds a super-creepy monster card! Are the monsters back? The SSMP is about to find out!
• Buy The Binder of Doom – Brute Cake
Rob Buyea will be visiting Grades 4-8.
The Perfect Score (Cost: $7)
No one likes the statewide assessment tests. In this full-of-heart story with unforgettable characters, kids and adults learn that empathy, compassion, caring, and kindness are all part of achieving the perfect score.
• Buy The Perfect Score
If you have any questions about book sale, please contact Kris Stoehr or Lauren Unke.