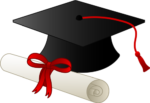 Graduating seniors are invited to apply for one of five $1,000 scholarships awarded each year by the Hudson PTO.

The winning selections are based on a written essay, GPA, community involvement and volunteer activities. Each winning student will be recognized by the PTO.
2020-2021 Hudson PTO Scholarship Winners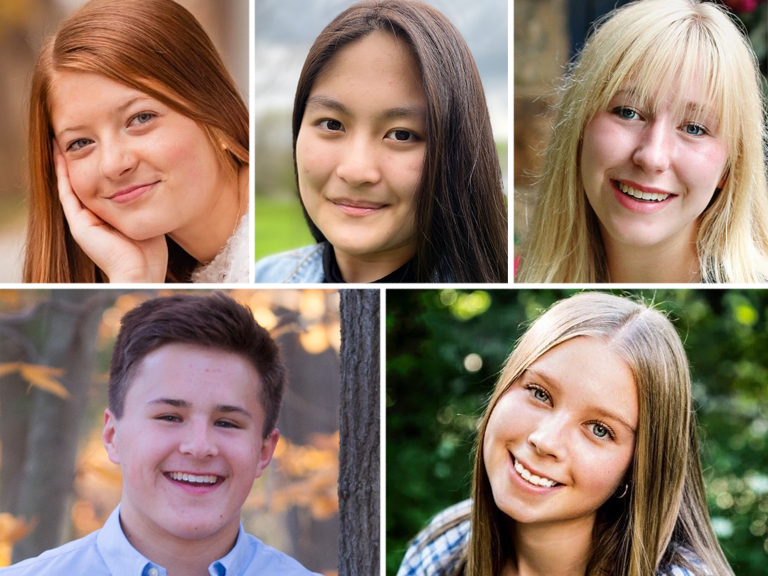 Alyssa Bezdek
Alyssa will be attending Marquette University in the fall where she plans on majoring in Exercise Science in an accelerated Doctor of Physical Therapy program. During her four years at Hudson High School she earned four varsity letters in gymnastics as well as being the varsity captain for two years, being named Co-MVP, and receiving the Ray Hyser Sportsmanship Award. Alyssa was a member of HUDDLE, National Honors Society and Key Club during her time at HHS, and has volunteered with Rahab Ministries to help human trafficking victims outside of school. She will continue her volunteer work in Milwaukee, as well as continuing as a lifeguard which is her current occupation. Alyssa is honored to be one of the PTO scholarship recipients for the class of 2021 and is thankful for all the opportunities she has had at Hudson High School.
Kate Koennecke
Kate Koennecke will be double majoring in political science and psychology at The Ohio State University in the fall. Kate's goal is to go to law school and become a family lawyer. At Hudson High School, Kate is an active member of student government and National Honors Society. Kate is also a cross country and long distance track runner. Outside of school, Kate is heavily involved in SALT, First Congregation Church of Hudson's youth group. She's volunteered for First Serve and Appalachia Service Project (ASP), as well as many other service projects offered through the church. Since sophomore year, Kate has managed to keep up her grades while working a part time job. Kate has enjoyed her high school experience and is very excited for what the future holds.
Yeji Kim
Yeji Kim will be attending Yale University to study either English or Ethics, Politics, and Economics. At Hudson High School, Yeji was the President of the Speech and Debate team for three years, where she also helped advise the Hudson Middle School Speech and Debate team. She was the co-President of Student Government, co-Editor-in-Chief of The Explorer Newspaper, Editor-in-Chief of The Literary Compass, and a reporter for The Herman Show. Outside of school, Yeji is the producer, host, and editor of her own TV show with HCTV, called Yeji Around Town, where she features local businesses in Hudson. She is also a volunteer reporter for the Hudson Hub Times.
Adam Oscarson
Adam will be attending Mercyhurst University to study Business Analytics and Intelligence. He will also be a member of the Mercyhurst University Lacrosse team. Adam was a Football Captain and two-time Lacrosse Captain at Hudson High School. He was named Suburban League All Conference in Football. He was a member of the National Honors Society, Distinguished Honor Roll, Suburban League Scholar Athlete, HUDDLE Mentor, Hudson Community First, Service Learning & Drug Free Club of America. Adam also volunteers for the Salvation Army, Northeast Ohio Golf Charities, Food Banks and youth sports. He would like to thank his family, teachers, Mrs. Carmichael and coaches for their years of support.
Kaylee Pollock
Kaylee Pollock is a captain for the Varsity Cheerleading squad and a mentor for Sparkle Cheerleading. She is involved in the clubs National Honor Society, Drug Free Clubs of America, HUDDLE and she is also in the Service Learning program. Kaylee will be attending The Ohio State University in the fall with a major in Nutrition/Dietetics.