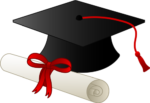 Graduating seniors are invited to apply for one of five $1,000 scholarships awarded each year by the Hudson PTO.

The winning selections are based on a written essay, GPA, community involvement and volunteer activities. Each winning student will be recognized at the PTO spring luncheon in May. Additionally, the winners will be honored at the Senior Awards Ceremony that takes place in May.
2018-2019 Hudson PTO Scholarship Winners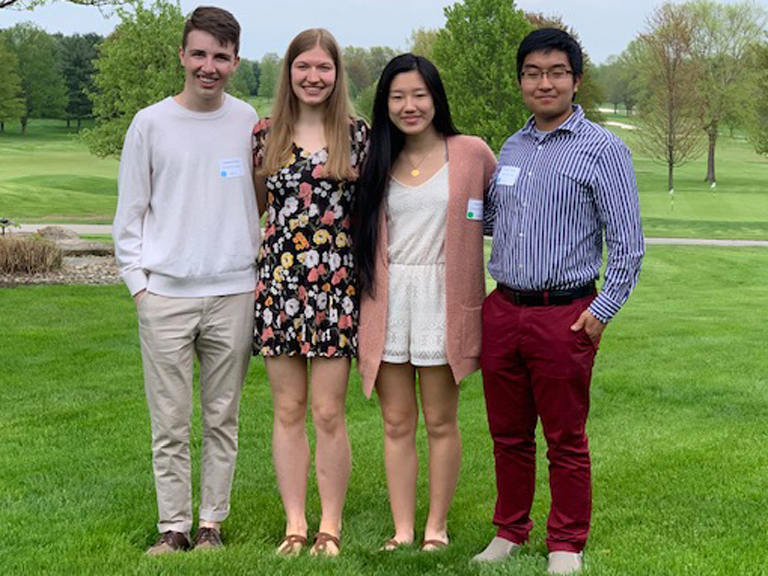 Susie Fan
Susie will be attending The Ohio State University in the honors program and am majoring in economics with a minor in accounting. In school, she is the Varsity Tennis Captain as well as a four year letter and Ray Buck Hyser recipient. Susie is the president of the International Club, Secretary of Tri-M Music Society, Secretary of Hudson Community First and member of Key Club, Math Club and National Honors Society. She is also a violinist in the Hudson Chamber Orchestra. In school, Susie is in Service Learning and currently a volunteer at Hattie Larlham with extreme special needs adults and work with them on crafts and communicating. She loves volunteering and also coaching which is her job, and she coaches several group tennis lessons and private lessons every week.
Yuhan Kim
Yuhan will be continuing his education at Yale University, where he plans on studying History or Political Science. At Hudson High School, Yuhan is the founder and President of the Hudson High School History Club, which he has been leading since his freshman year, and the President of the Hudson Model United Nations Club. He is also actively involved in Student Government and the Hudson High School Tennis team. Outside of school, Yuhan has worked on the planning committee of the Hudson World War I Memorial Restoration Project and volunteered at the Case-Barlow Farm and Historic Center. Yuhan is a National Merit Finalist. He would like to thank his teachers and family for all their support.
Sam Ross
Sam is honored to be one of the recipients of the PTO scholarship for the class of 2019! In the fall he will be attending Miami University where he will major in Spanish. He hopes to travel abroad, do volunteer work, and eventually attend medical school. In high school, Sam was heavily involved in the music department being first Trombone in the Wind ensemble, Chamber Orchestra, Pit Orchestra and Jazz band. He was also a member of student government, Hispanic honors society, national honors society, and the president for the tri-m music honors society at HHS. He has enjoyed hi time in high school and while he is going to miss the friends he made, he is looking forward to what the future has in store!
Lindsay Sadler
Lindsay will be attending the University of Cincinnati where she plans to participate in the ACCEND program for a dual Bachelor/Master of Science degree in Chemical Engineering. In high school she was captain of the volleyball team and a member of the Suburban League Leadership Team. She also participated in National Honor Society, Drug Free Clubs of America, and Key Club. She will graduate with an honors diploma and her Seal of Biliteracy in French. Outside of school, she has been a Girl Scout since kindergarten and has earned her Bronze and Silver awards. She is currently assistant coach for a travel volleyball team and continues to help the younger athletes at all of the HHS-run volleyball camps.
Isabel Wu
Isabel will be attending Harvard University where she plans to major in economics. Throughout high school, Isabel has committed her time to scientific research and continued participation in the STEM Fair, community service through National Honor Society, and Science Olympiad. Isabel is an exemplary participant in the STEM fair with multiple awards at the district and state level. Her projects include an application for neural network design and a multimedia dictionary. Within National Honor Society, Isabel holds the Vice President of Service position where she is responsible for organizing volunteering opportunities. Furthermore, she has independently worked at her local library and her local retirement home. Isabel has also been a member of Science Olympiad for four years, where she continued her interest in the sciences, and won several awards at the regional and state level. Aside from these school activities, Isabel plays the piano at the Cleveland Institute of Music (CIM) and enjoys cooking and reading.