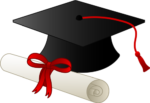 Graduating seniors are invited to apply for one of  five – $1000 scholarships awarded each year by the Hudson PTO.

The winning selections are based on a written essay, GPA, community involvement and volunteer activities. Each winning student will be recognized at the PTO spring luncheon in May. Additionally, the winners will be invited to ride on the PTO float at the Hudson Memorial Day Parade, and will be honored at the Senior Awards Ceremony that takes place in May.
Submission Deadline:  April 2, 2018 by 3:00pm 
2017-2018 Hudson PTO Scholarship Winners!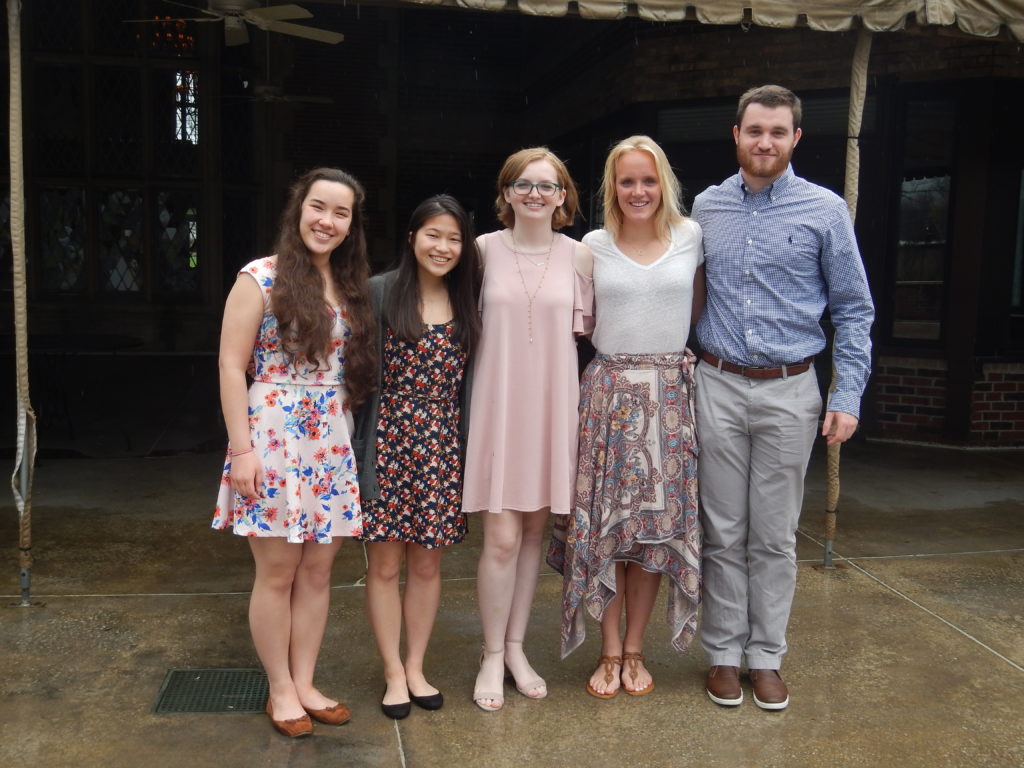 Nicole Neifert
Nicole will be attending the Ohio State University's Honors College in the fall, and she plans to pursue psychology or education. In high school, Nicole was in New Dimensions and Chamber orchestra. She participated in the Cleveland Clinic Science Internship program for two summers. She was involved in several groups including National Honor Society, Pen Ohio, and Hudson Community First Youth Advisory Board. She helped start the textile department of Makerspace Club and was co-president of Academic Challenge, Asian Awareness Club, and National Chinese Honor Society. She also danced for 13 years and was also involved in the spring musical for the last two years. She is a National Merit finalist.
Maria Zou
Maria Zou is a senior at Hudson High School. She plans to attend Brown University in the fall majoring in chemistry and political science in hopes of one day combining the two in order to work effectively with either health policy or environmental policy. She is concertmaster of the Hudson High School Chamber Orchestra, Vice President of National Honor Society, as well as Vice President of Science Olympiad. Outside of school, she is a member of the Cleveland Orchestra Youth Orchestra and volunteers at East Woods Elementary String Coach teaching fifth graders how to play musical instruments.
Grace Cumberlidge
Grace is the first chair bassist in the Hudson High School Chamber Orchestra and has been an orchestra member for nine years. She currently performs with Hudson Jazz I, Jazz Combo, Women's Choir, Cleveland Orchestra Youth Orchestra, Pit Orchestra, and shes the musical accompaniment for Vocal Impact. She has performed with the Ohio Regional and All-State Orchestras, Akron Youth Symphony, and the Hudson Young Actors Studio. She is a member of the National Honor Society and the Tri-M Music Honor Society. She is passionate about helping young musicians. She volunteers with the String Coach program and the past two years she has been an assistant to the Hudson Middle School orchestra director working directly with middle school students. Grace will be attending Northern Arizona University where she will double major in Music Education and Music Performance. Grace is thankful for all the opportunities she has at HHS and wishes to thank the PTO for the scholarship.
Grace Turner
Grace will be attending the Ohio State University in the fall where she plans on studying engineering. She will also take a few Spanish classes. In high school, some of her favorite activities have included participating on both the Cross Country and Track teams as Captain, Vocal Impact as Dance Captain, singing and dancing in the spring musicals, serving as a member of the Leadership Conference Planning Committee, and anchoring for the morning announcements. Grace has served as Vice President of Student Government, Anchor and editor of the Video Club and as a member of the Hispanic Honorary Society.
Patrick Burdett
During Patrick's four years at Hudson High School, he earned six varsity letters as a football and lacrosse player, participated in volunteer opportunities as a member of HUDDLE, the Hudson Community First Youth Advisory Board, and the National Honor Society, and is set to receive an Honors Diploma and graduate Magna Cum Laude. Patrick has been accepted into the Ohio State University's International Studies program, where he plans to combine interests in public policy and the Spanish language in order to tackle problems in the community and across the globe. Drawn by the many opportunities and diverse student population that OSU offers, Patrick also plans to study abroad and be involved in College Mentors for Kids while in Columbus.