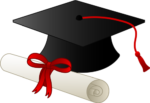 Graduating seniors are invited to apply for one of five $1,000 scholarships awarded each year by the Hudson PTO.
The winning selections are based on a written essay, GPA, community involvement and volunteer activities. Each winning student will be recognized at the PTO spring luncheon in May. Additionally, the winners will be honored at the Senior Awards Ceremony that takes place in May.
2022-2023 Hudson PTO Scholarship Winners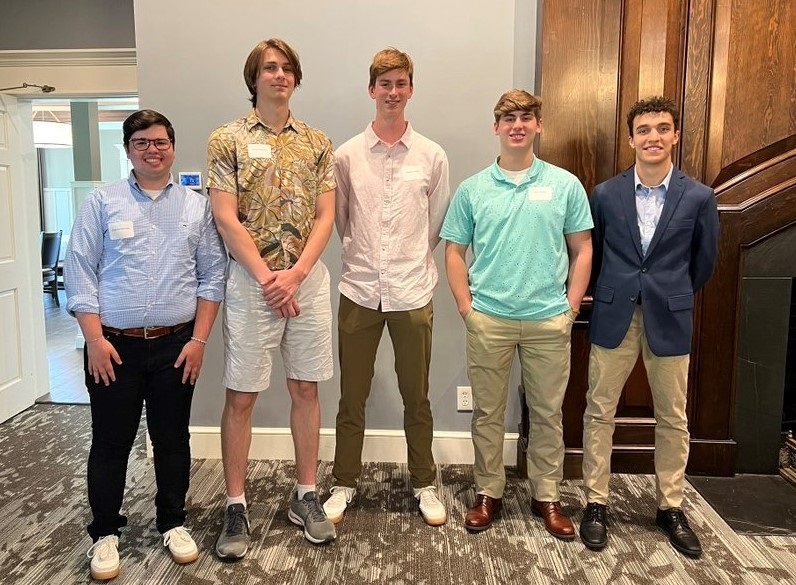 Charlie Herman
Charlie will be attending Indiana University, where he plans to major in Journalism as an Ernie Pyle Scholar. He has lived in Hudson since kindergarten and lived in England for a year and a half in between. Charlie has been involved in many clubs during his four years at HHS including Student Government, National Honor Society, Outdoor Society, Hudson Community First, Junior Leadership Hudson, and the Cultural Proficiency Advisory Committee, among others. He is the Editor-in-Chief of the Explorer Newspaper and is the Captain of the HHS JV Tennis team. He is also founder and chair of Mental Health Week at HHS. Charlie works at Hudson Montessori School where he will be a teaching assistant over the summer.
Max Gyurky
Max plans to attend Ohio State University to study Sports Medicine and Business. Max has been a member of the National Honor Society and a four-year Distinguished Honor Roll student. Max also played football and earned Hudson and Suburban Scholar-Athlete Awards all four years. Additionally, Max was part of the Service Learning Program where he serviced homeless veterans at the Valor Home and special needs students at Hudson Middle School. Max joined The Boy Scouts of America in first grade and just earned his Eagle Scout rank in April.
Nathan Miller
Nathan will be attending Ohio State University this fall. Nathan plans to major in Business Analytics with a minor in Sport Analysis. Nathan is a member of the "13 year club" at Hudson City Schools, was a member of the 2022 Leadership Conference and also a member of the National Honor Society. Nathan is a two-year Varsity letter winner in both Baseball and Basketball as well as being a team captain of the Varsity Basketball team in his senior year. Nathan has received the Scholar Athlete Award all four years for both sports in High School. Nathan has been a student athlete counselor with youth baseball and basketball summer programs. Nathan has worked with both the baseball and basketball programs to create the student led Hoodie Collection drive for less privileged students in Akron.
Grant Putnam
Grant will be attending Northwestern University next year where he plans to major in mechanical engineering. During his time at Hudson High School, he was a member of the track team and lettered all four years. He was able to represent Hudson and earn points for the team in both the 110 and 300 hurdles events at the District Championship, and he earned a Suburban League Honorable Mention in the 110 meter hurdles. Grant was a center and power forward for the freshman basketball team. When not participating in athletics, Grant enjoyed a variety of other extracurricular pursuits including Model UN, National Honor Society, Drug Free Club, Chess Club, Magic the Gathering Club, and Academic Challenge. Grant has won the Suburban League Scholar Athlete Award, the Hudson Scholar Athlete Award, and made the Distinguished Honor Roll each year. Grant was also a National Merit Commended Scholar and winner of Hudson Community First's "Take a Second, Make a Difference Award." The Page Turners, a charity Grant founded with friends Jeremy Lavoie and Jason Dement, has been the main focus of his volunteering, and to date it has collected and distributed 30,767 books to areas of literary need.
Gabriel Truesdail
Gabriel will be attending Ohio State University next year and has plans to major in mechanical engineering. Throughout high school, he has earned four-year letterman status in track and has also run cross country since his sophomore year. He is an active member of the National Honor Society and has received the Spanish Seal of Biliteracy. Through First Congregational Church, he has served as a youth mentor and volunteered with the Appalachia Service Project improving living conditions in Huntington, West Virginia. Gabriel is grateful to receive the PTO scholarship and would like to thank his family, teachers, and coaches for their support.