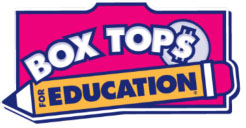 You might have heard that big changes are coming to Box Tops.
You can still clip any Box Tops that you find that have not expired and send them to your child's classroom.
However, because Box Tops are going full-time high-tech, you will have to scan your receipts within 14 days if you purchase newly-labeled eligible products, and then upload the receipts into the Box Tops app.
Follow the link here for all the info: how to download the app, how to set your child's school as your beneficiary, and how to upload your receipts.
Hudson PTO relies heavily on the funds we receive from Box Tops to carry out many school activities, so we are hoping and crossing our fingers that people will continue to submit their Box Tops, even though the process is changing.
Thanks, as always, for your support!