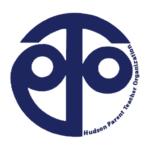 Hudson PTO has partnered with JOANN to celebrate the
51st Year of the Halloween Window Painting Event.
Grab a partner and be part of this Hudson Tradition on
SUNDAY, OCTOBER 22 from 10am-4pm!

This event is open to Hudson City School District students in 5
th
-12
th
grades. Grades 5-8 must paint with a partner – no groups of 3 will be accepted, grades 9-12 may paint with a partner or as a solo artist. One window per student.
TWO SIMPLE STEPS TO PARTICIPATE
Artist(s) submit artwork to his/her school – High School Office, Middle School Resource Center, or East Woods Art Teacher. Please remember to write BOTH Names, Grades, and Phone # on the back of the artwork!
ONE artist registers their team and submits the $24 window fee online at HudsonPTO.org – click on the Halloween Window link
BOTH steps need to be completed by Tuesday, OCTOBER 10 for a window assignment!
Artwork
All artwork needs to be submitted on an 8 ½ x 11 unlined white paper in full color. Write BOTH partners names, grades, and phone #'s on back.
Artwork must be child friendly Halloween/Autumn designs. Work submitted with blood, gore, crosses, names, or anything else deemed inappropriate will not be accepted
Registration
The online registration form is to be completed by ONE partner, this person should register both students and pay the $24 window fee. Go to HudsonPTO.org and click on the Halloween Window Link to register.
Important!! All communication is via email. We must have BOTH partners' emails!
Window Assignments and details pertaining to the painting day will be posted online Thursday, October 19
The Day of Painting
Each window will be assigned to a designated area for check in, receiving your original artwork, paint,
paintbrushes, and drop cloth.
A parent must be present at check in to receive supplies!
Additional supplies you may want to bring: smaller/larger paint brushes, garbage bag, paper towels, water bucket/sponges/plastic cups, water, paper plates/bowls for paint, tape/newspaper, and dry erase marker
One parent per window is required to be present to ensure adequate supervision of students
The first 150 paid registrants will be guaranteed a window and T-shirt for each artist. Artwork and payment received after the first 150 will be placed in a lottery for the remaining windows. Registration opens September 28, 2017.
WE HAVE HIT OUR WINDOW LIMIT THEREFORE, OUR 2017 HALLOWEEN WINDOWS REGISTRATIONS ARE NOW CLOSED
Annette Affeldt 234-380-5567
[email protected]
---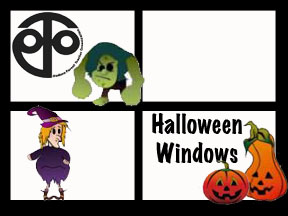 |||::
96 Library St, Hudson, OH 44236