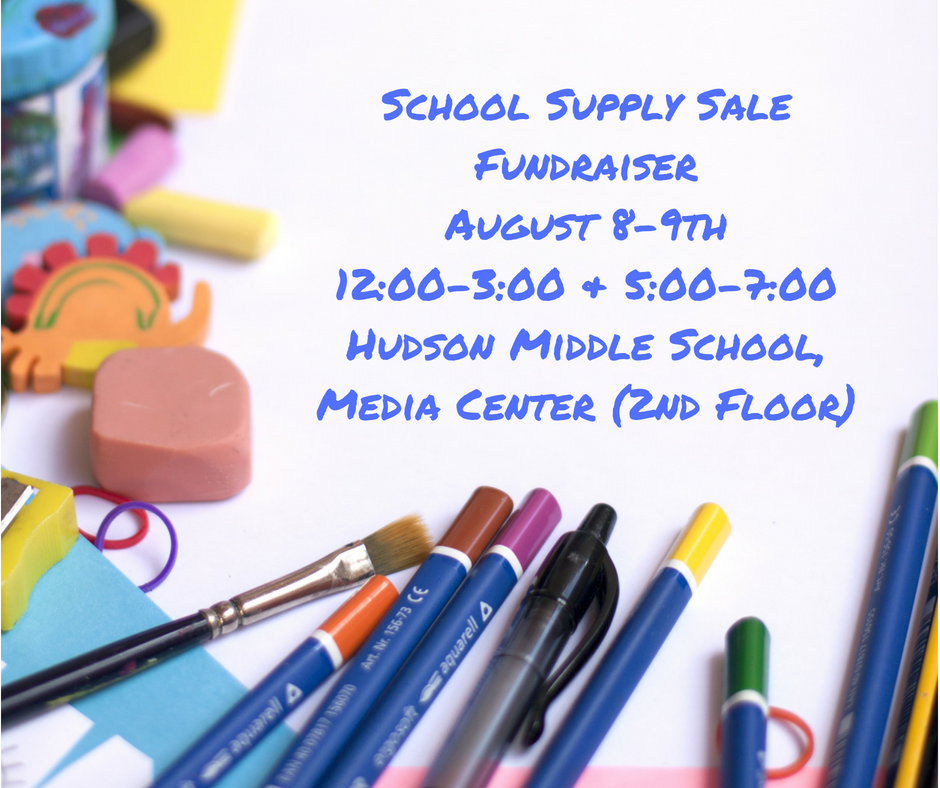 The HMS Annual PTO Supply Sale Fundraiser is Set for August 8 & 9th.
The Hudson PTO will once again offer its Annual Middle School "Back-To-School" Supply Sale August 8 and 9th.
This event will be held in the HMS Media Center and is open to the public during Middle School registration hours, 12:00 – 3:00 pm and 5:00 – 7:00 pm on both days.
Everyone is welcome. Cash, check and credit accepted at all checkouts.
Don't miss out on our convenient, competitively priced, one-stop shopping. Some hard to find item such as the TI-84 calculators will be available. Supply lists and shopping baskets available at the entrance. Shop with us and save yourself the trouble of going from one sold out store to another.
All proceeds from the sale will directly benefit the Hudson Middle School and its students. Questions? Please contact Brenda Sheppard.
Successful PTO events such as, the Middle School Supply Sale, are staffed by volunteers.  We have many volunteer positions still to be filled for the upcoming supply sale dates. Those interested in volunteering may contact Brenda Sheppard.
Coordinator Contact Information: