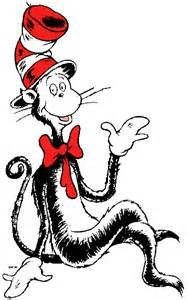 You won't want to miss, a night such as this…
Friday, March 8
at Evamere Elementary
Event Begins Promptly at 7 pm
Grab your fathers, your uncles, your grandpas or others
For a night full of reading and learning from those who are leading!
With books full of your favorite Dr. Seuss rhymes,
It is certain we will all have a wonderful time!
If school is closed due to bad weather, unfortunately, we won't get together.
The event will be cancelled. It is sad but true.
We kindly ask only Evamere students attend, no siblings, just you.
We tend to overflow at each station!
Registration deadline is Wednesday, March 6