5th Grade Bon Voyage Celebration is June 2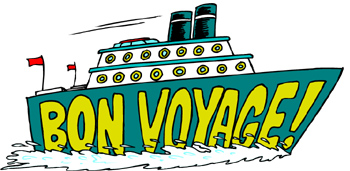 Thursday, June 2nd 7-9 p.m.
East Woods Intermediate
To celebrate the end of 5th grade, East Woods Intermediate and the Hudson PTO are throwing an end of year celebration in honor of the students and their accomplishments.
Students will enjoy inflatables, carnival games, DJ, photo booth, face painting, snacks/drinks and much more!
$15 admission includes all entertainment snacks & drinks.
All students will enjoy a complementary "Bon Voyage Class of 2029" T-shirt that will be worn to school and at the event on June 2nd.
To attend the event and reserve your T-shirt size, please register and pay online by May 2nd.
All students registered after May 2nd will receive a youth XL. Payment is online only.
Even if you cannot attend, please register online by May 2nd to select your T-shirt size for a complementary "Bon Voyage Class of 2029" t-shirt!
Parent Drop-off/Pick-up: Please enter Franklin Street or Evamere Dr. Students will enter/exit the event through Door C. Students will sign-in upon arrival.
Please contact Susan Dukes or Leah Walsh with any questions.