Thank you for supporting the Pancake Breakfast!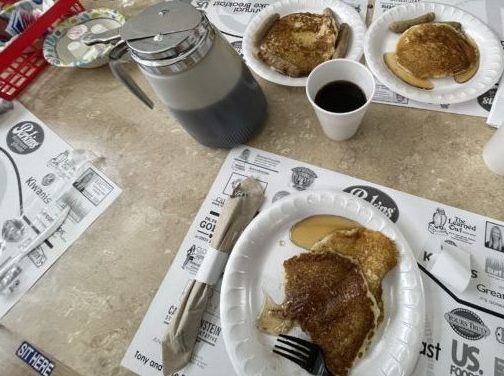 Thank you! Our pancake-loving hearts are full. Thanks for coming out in such huge numbers! We're overwhelmed by your support of PTO and Hudson City Schools.
Thank you to our dedicated volunteers, who showed up in force today and got it DONE. Truly not possible without you!
And last but definitely not least, thank you to our phenomenal Pancake Breakfast committee, led by co-chairs Jenn Scheeser and Stephanie Donahue. So much hard work. We're not worthy!
Mark your calendar for Saturday, March 4, 2023, when this community tradition resumes. Watch this space for more information!