Coming soon: K-4th Grade Pumpkin Patch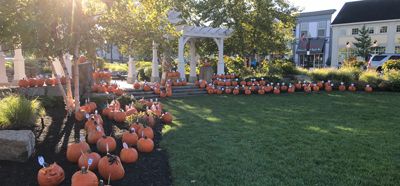 PTO has something brewing for K-4th graders
All students in the K-4th grades are invited to register and purchase a carving pumpkin at www.hudsonpto.org between September 26-October 8, for $10.
Pick up of your 12-15lb pumpkin will be Friday, October 18, from 5:00-7:00 PM at East Woods Commons. Take your pumpkin home to carve and return it to the green at First and Main to be displayed on Sunday, October 20, between 1-4 p.m. They will be lit up for the merchant's Trick-or Treat event. Participants will also receive a name plate to be displayed with your pumpkin.
REGISTRATION OPENS SEPTEMBER 26
For more information, contact Halle Musone at [email protected].