Annual Halloween Window Painting assignments and instructions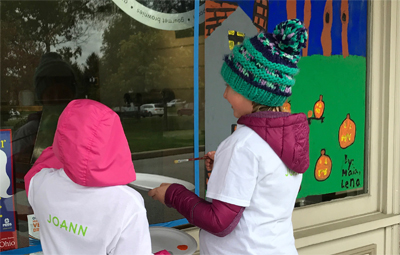 Thank you so much to anyone who is participating in this year's PTO Paint the Town!  It's going to be an amazing event, and thank you in advance for being gracious in your window placements and behavior.  Our volunteers have put in hundreds of hours over the past 4-5 months, and we are all excited to see you all paint! The businesses downtown were so kind to let us paint their windows, and we owe them all our best selves this Sunday — please be respectful, be clean, and be nice. It takes us all to make a community.  Thank you all for painting and giving a positive representation of Hudson Schools to all who see your awesome artwork.
ASSIGNMENTS: Acme | First & Main | Main St. & Other
PAINTING RULES AND INSTRUCTIONS
Email any questions to Sara Lerner at [email protected].