Buy a copy of Alan Gratz's Refugee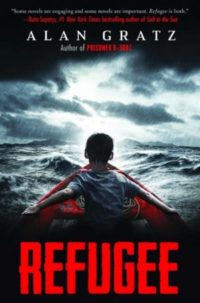 Hudson Middle School & PTO Right to Read Committee present New York Times Bestselling Author Alan Gratz.
Beginning in Fall 2019, we will begin a schoolwide read-along program of Refugee, a memorable book that follows three children during their struggle to freedom. It is not required, but if you would like to purchase a copy of Refugee for your student to read along with the guest readers, you can buy it from Hudson PTO.
Books will be delivered the first week of school.
Alan Gratz is the author of 15 books for young readers, many of which have won state awards, has appeared on the New York Times bestseller list, and has had his work voted their favorite book of the year by students and librarians.
For question email Lauren Unke or Kris Stoehr.