Please support Hudson PTO by doing your holiday shopping this year.
It is really simple!
When shopping on


click this link first....
https://smile.amazon.com/?ie=UTF8&tag=hupt-20
Then shop as usual!
(Or, go to www.HudsonPTO.com, click on the Amazon Button at the top of the page, and shop as usual).
It's that easy – the same prices you would always pay on Amazon, but by using this link, Amazon donates a percentage of each sale to Hudson PTO.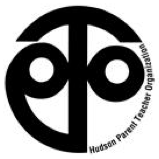 Any questions, please contact Jenn Scheeser at [email protected]