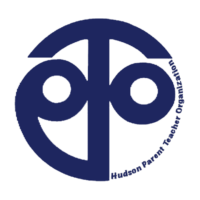 Please support Hudson Parent Teacher Organization by joining or
renewing your PTO Membership for the 2021/2022 school year!
Our annual membership drive is one of our biggest fundraising events! Your annual membership is very important, as all funds raised are used to sponsor numerous PTO events throughout Hudson City Schools including: 
● Pancake Breakfast, Halloween Windows, Teacher/Staff Appreciation Week & Right to Read Week.
● School specific events, such as Movie Nights, Hoedown, Carnivals, Polar Express and Bon Voyage just to name a few.
● Fall/Spring grants, which provide teachers & staff with items needed to enrich learning, enhance curriculum, and support their classrooms each year.
● Graduating senior scholarships
● Teacher & Staff of the Year Awards.
● Student awards – "Kids Making a Difference"
The cost of an annual family membership is $20 and covers all students attending the HCDS for one year.
To support these amazing programs and events please join the Hudson PTO by clicking on the link below! You will be directed to our registration form, then to PayPal to complete your payment. You do not need a PayPal account. You can use your credit card if you'd prefer by simply clicking on "Pay with debit or credit card" at the bottom of the PayPal screen.
Please note, registration and payment is online only. Staff deadline for enrollment is October 18, 2021.
Thank you so much for your support and membership!
If you have any questions, please contact Susan Dukes at [email protected].