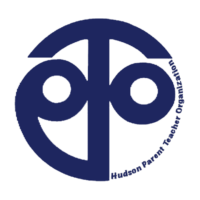 Welcome to Hudson PTO and thank you for considering our organization. What is PTO? The Hudson Parent Teacher Organization supports Hudson City Schools in two ways:
• We raise money by collecting membership dues, holding fundraisers, hosting a Pancake Breakfast and Reward programs. The funds raised are used to sponsor over 50 exciting events in our schools. They are also used to award classroom grants, as well as scholarships and awards to teachers and students.
• Movie Night, Right to Read Week, Halloween Windows, COSI — all of these events and many more are planned and staffed by PTO volunteers. These activities not only enrich the curriculum, but give kids a chance to have fun and make some good memories.
We understand that everyone's time is precious. Though we always need and happily welcome helping hands, you don't have to volunteer your time or attend meetings. We're just asking you to support our students and schools by joining Hudson PTO!
Our annual membership drive is one of our biggest fundraising events, allowing PTO to support new and existing programs at each of our schools. The cost of a family membership is $20 and covers all students attending the HCSD.