REGISTER NOW: K-4th Grade Pumpkin Patch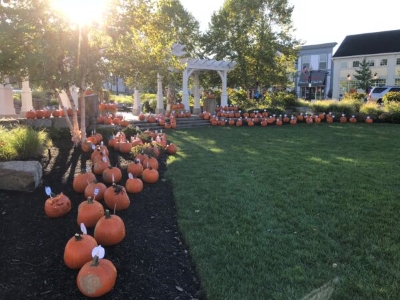 All students in K-4th grades are invited to participate!
Registration: Now through Oct. 6
Cost: $10 per pumpkin
Pick up your 12-15 lb pumpkin Friday, October 20, from 4-7 p.m. at the East Woods Loading Dock.
Take your pumpkin home to carve and return it to the Green at First and Main on Sunday, October 22, between 12-4 p.m. 
Pumpkins be lit up for the merchant's Trick-or Treat event on Thursday, October 26. New this year PTO will provide a name plate to be decorated and displayed with your pumpkin.
Registrations will be capped at 300. 
For more information, contact Melissa Takacs.